ITALIA: UNA GENERAZIONE
Premio Vasco Palombini
Former church of San Pancrazio
Tarquinia/ITALY
2020

exhibition view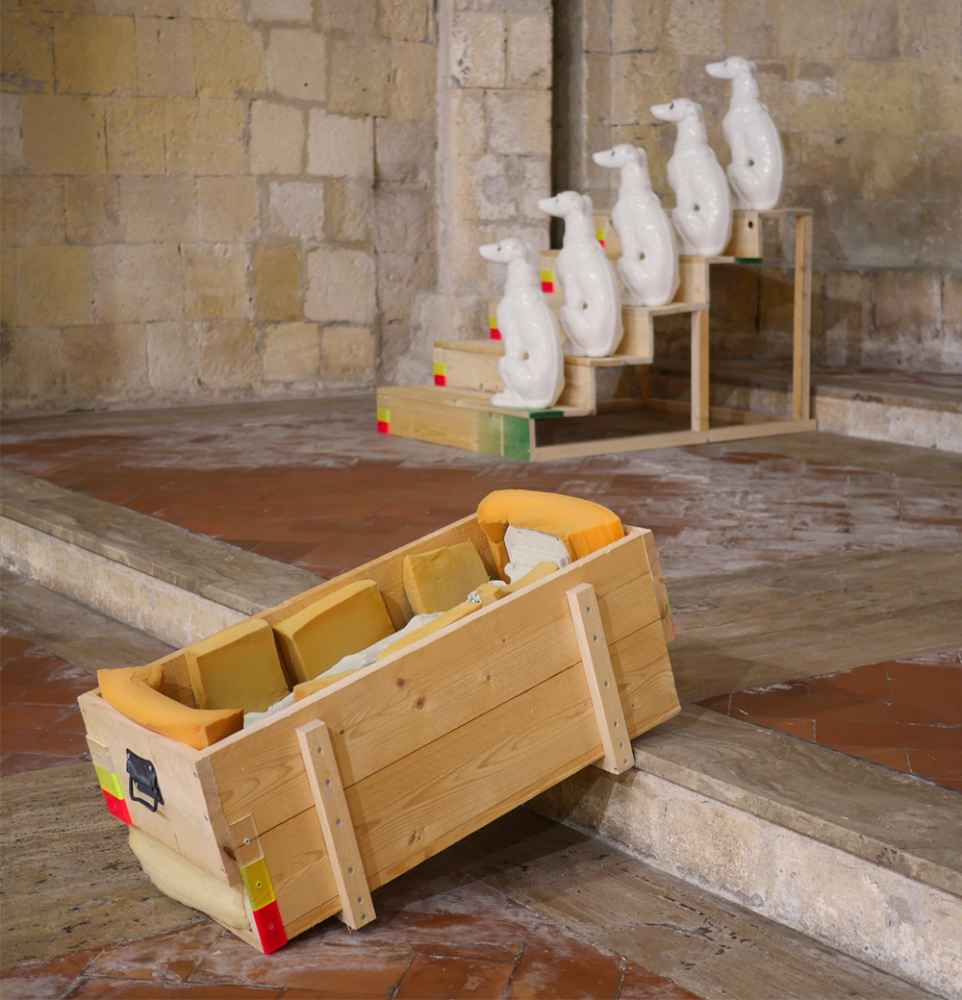 exhibition view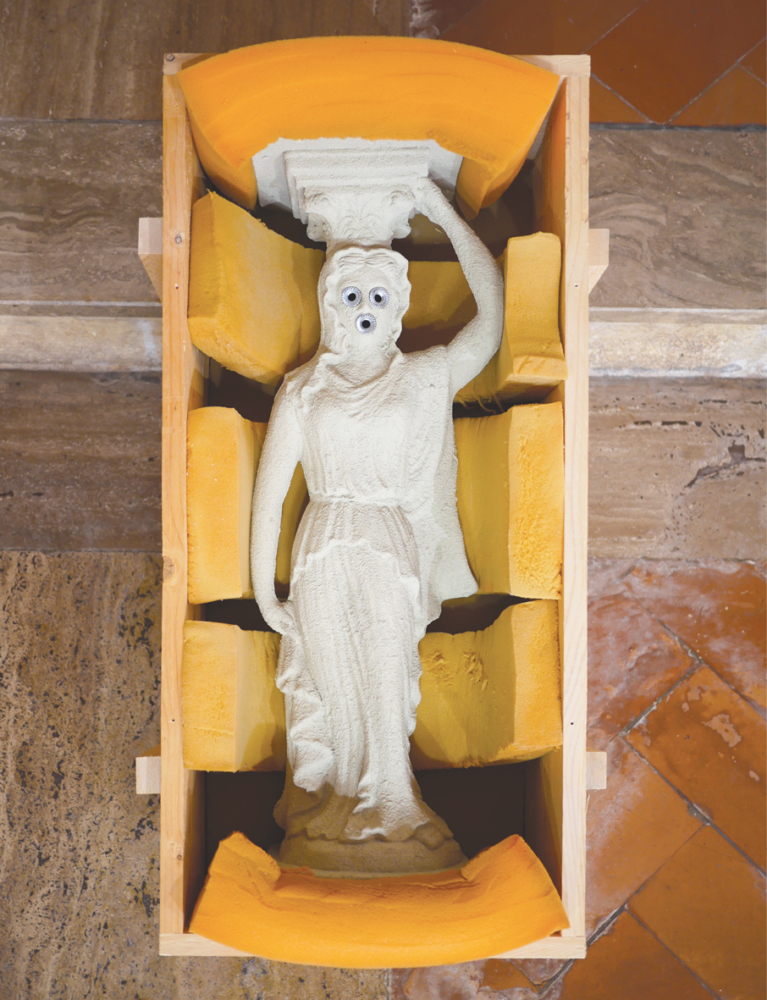 etruscan diva/Larthe (diva etrusca/Marta), 2019 | terracotta, fir wood, mixed media | 35 x 89 x 46,5 cm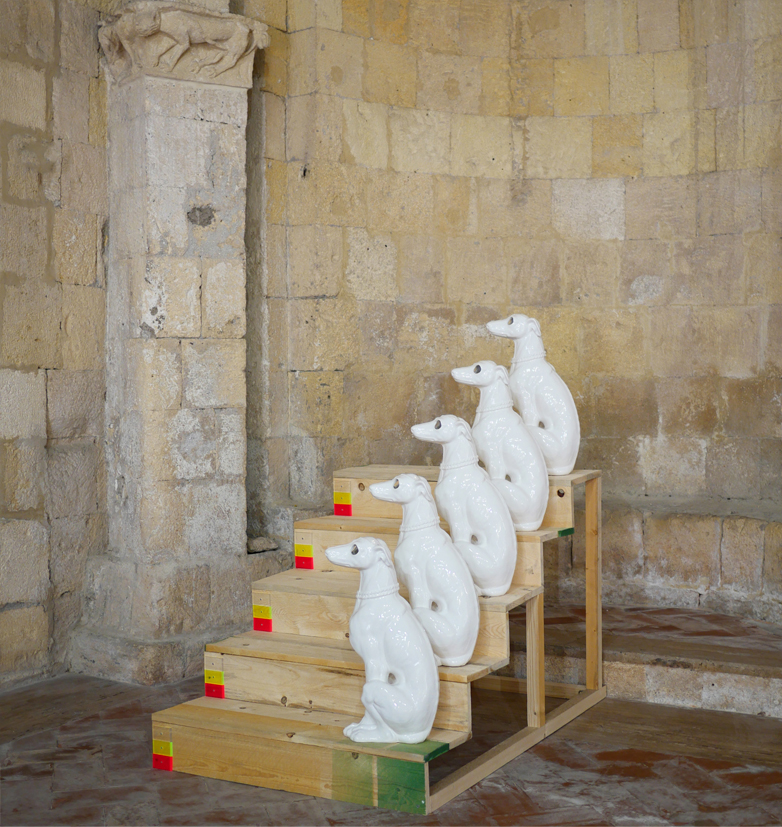 silent procession / staircase (processione silente/scalinata), 2019 | glazed earthenware, fir wood, plexiglass | 145 x 142 x 100 cm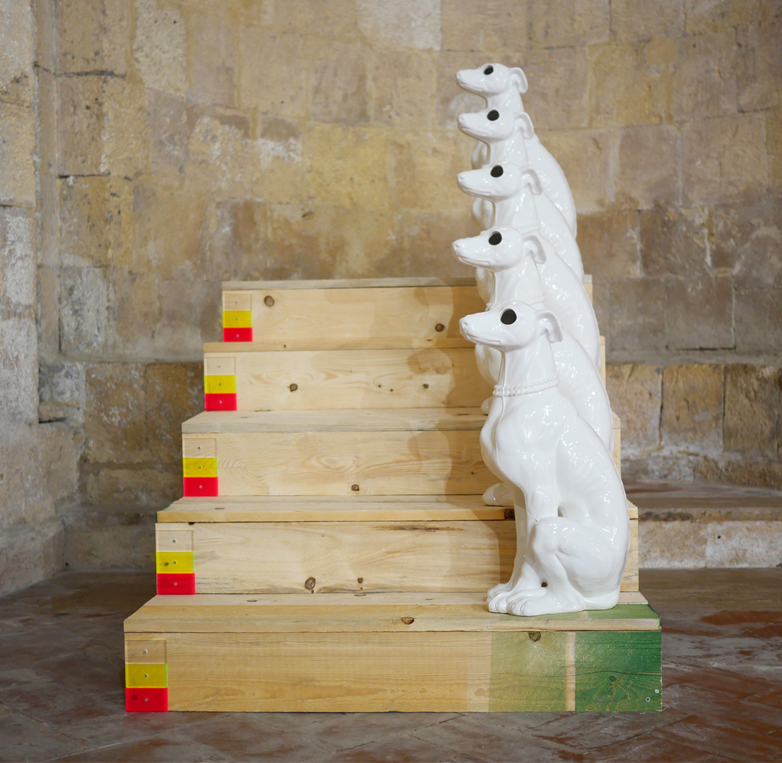 silent procession / staircase (processione silente/scalinata), 2019 | glazed earthenware, fir wood, plexiglass | 145 x 142 x 100 cm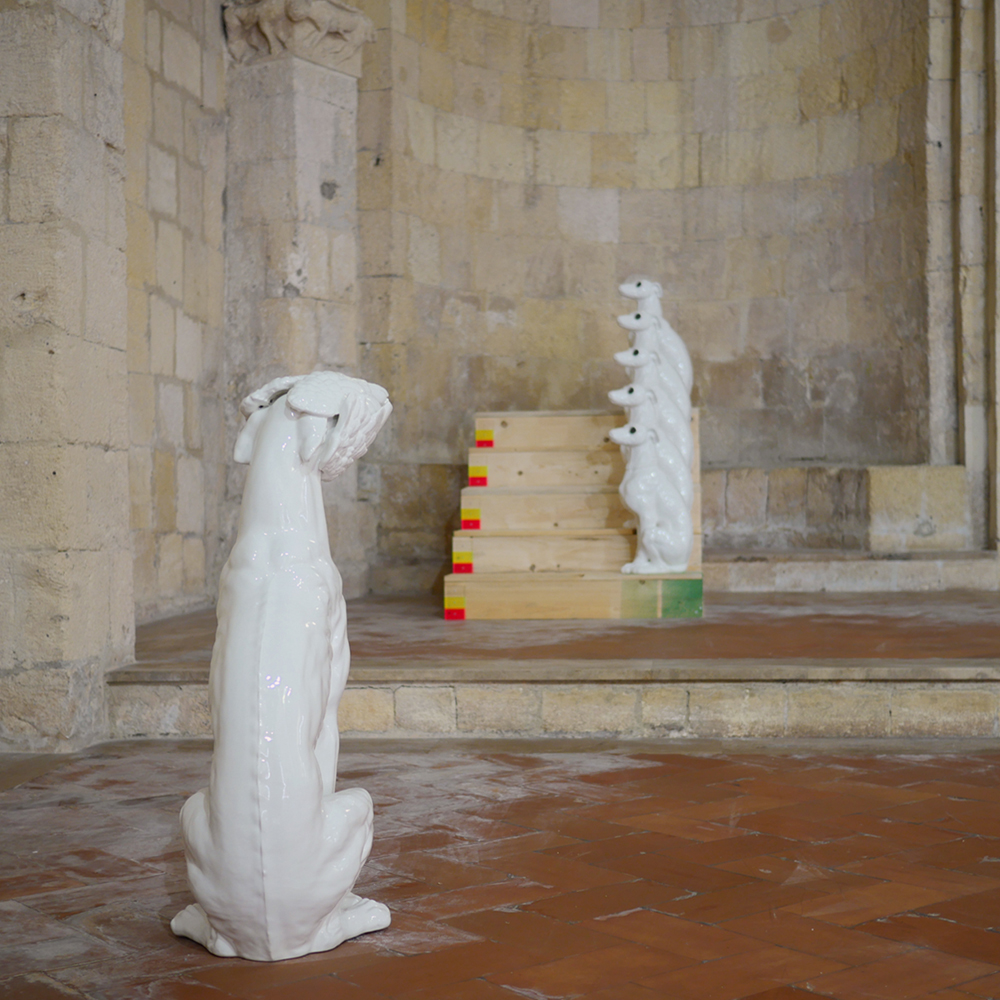 exhibition view

gothic soul (anima gotica), 2019 | glazed earthenware | 91 x 52 x 27 cm
…"disenchanted and impudent eye" according to his own words, he reinvents fundamental places, made up situations where the plastic form affirms itself, introducing its deviations as well. He is clear headed, acute, he is a master of détournment, that here takes form, more than physically, mentally. He's capable of extraordinary cultural appropriateness and disdain that some would consider unprecedented.
Flaminio Gualdoni from Premio Vasco Palombini's catalogue
San Pancras Project
Aldo Nasser
This is my counterpoint to the text by Flaminio Gualdoni in Premio Vasco Palombini's catalogue, which generated the collective exhibition ITALIA: UNA GENERAZIONE. I shortly linger on the production of Nero/Alessandro Neretti that is, in a determined and thoughtful way, in relation with the architecture of Saint Pancras' gothic church.
Rigorously SITE-SPECIFIC artworks (his constant) that continuously refer to the past and the present; the choice of materials, the composition, the positioning, make these three artworks a personal project. On the edge of a step, a case about to be moved remarks upon the thousands of raids perpetrated in the local necropolis. The Etruscan diva Larthe lies, exposed, inside a wooden case and has the latin name of the river that flows through Tarquinia (now named Marta), clearly ready to be smuggled.
Prospectively, just behind, we find a silent procession… …reproducing the only staircase inside the church, Nero enacts an incredible recalling to the space's primigenial function. A series of figures, inspired by the closest capital (the only one sculpted with animal-shaped figures in the whole church), remain in sequence, severe, in that absorbed procession, made of sacrifice and passion, that is a characteristic of Christianity's system of beliefs.
Another zoomorphic figure, a virtuous and pale monster with the face covered in wings and feathers, sits calm, not that far away. It is as if a gothic gargoyle was tired of managing the sacred place's water drain and decided to find shelter and wait for a better day.
In three visionary and smart moves, Nero, like a strategist, gets to the point by creating a series of highly evoking artworks, which try the space and give a new perspective to the observer.